In Indian mythology, there are two major epics. The Ramayana, and the Mahabharat. In Treta yuga, the story of Rama and his wife Sita, is the main story around which the Ramayana is written. This epic was written by Sage Valmiki, who himself was a robber, but later mended his ways to become a sage.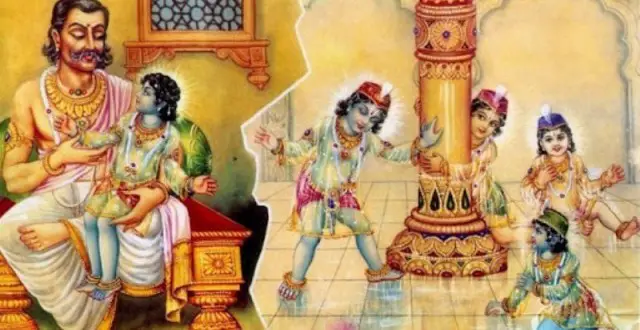 Dashrath organizes Putra Kameshti Yagya
King Dashrath, the king of Ayodhya organised yagna with a desire for son. Agni, the god of fire presented him with a bowl of kheer(sweet rice). Upon comsumption of kheer, Dashratha would beget sons.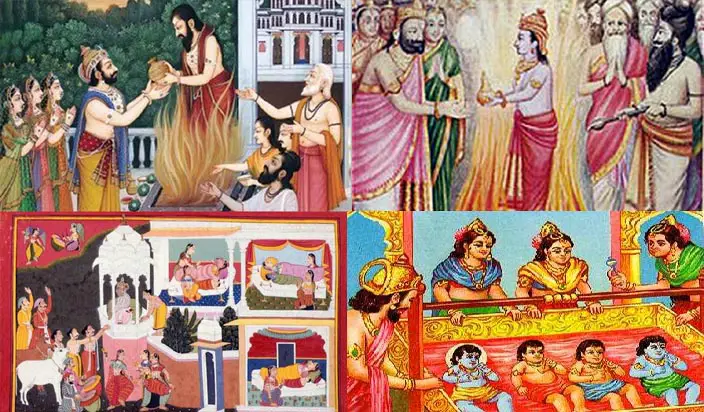 The Kheer or payasam, thus obtained, was distributed among Dashrath's three wives, Kaushalya, Kaikeyi and Sumitra. Soon enough, these queens have been blessed with sons, Rama, Bharat, Laxman and Shatrughan.
Learning at Sage Vasistha's ashram
Sage Vasistha was the teacher of four brothers. He taught them all the skills required by them as the princes.
Helping Sage Vishwamitra
Rama and Laksham helped sage Vishwamitra. Rakshasas were creating problems for him. Sages were unable to perform yagna. Sage asked Dashrath to give Rama and Lakshman to help him. Dashrath was initially worried. Persuaded by Vasistha, he agreed. This helped the princes as Vishwamitra trained them in warfare. Both brothers killed Taraka and Subahu among other demons.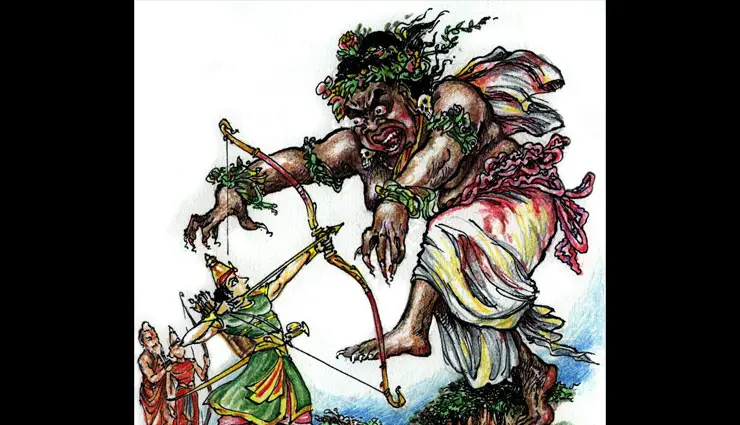 Swayamvar of Sita and liberation of Ahalya
Vishwamitra received invitation from King Janak for Sita's swayamvar. He asked  Rama and Lakshman to accompany him.
Along the way, they came to a place where Ahilya was present in a form of stone. Rama liberated her on advise of sage. She was serving a curse of sage Gautam, who was her husband.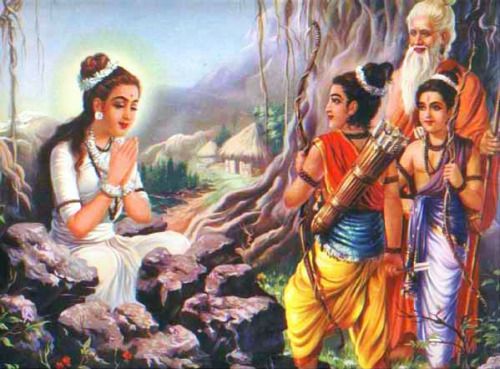 Sita Swayamvar
At Mithila, the challenge of Sita swayamvar was to tie the string of Shiva's bow. Many warriors including Ravana has failed in even moving the bow. However, Rama could easily lift the bow. While trying to string the bow, it broken into two pieces. Sita got Rama as her husband.
However, this brought Lord Parshurama to the ceremony. There was the classic confrontation between two avatars of Vishnu. Rama succeeded in pacifying Parshurama.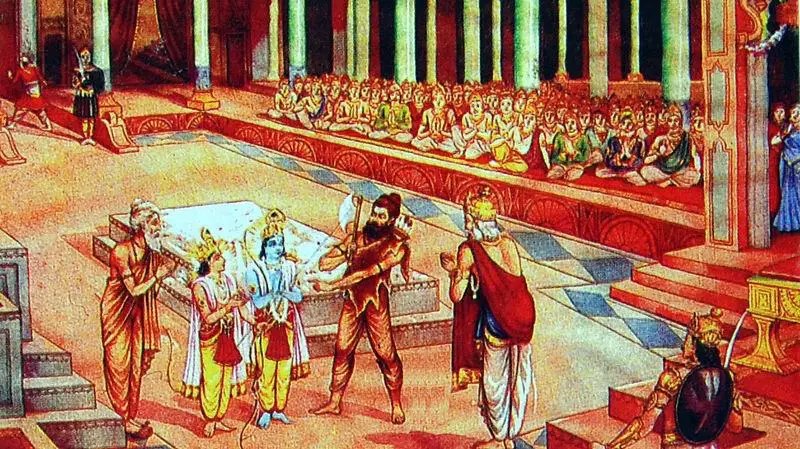 Wedding of Rama and Sita
Finally, the wedding of Rama and Sita took place. All four brother were married. Lakshman was married with Urmila, Janak's second daughter and Bharat and Shatrughna with Mandavi and Shrutikirti, the daughters of Janak's younger brother Kushadhwaj.