BHISHMA PITAMAH
The death anniversary of Bhishma Pitamah is observed during Magha Shukla Ashtami. The day is known as Bhishma Ashtami and indisputably the death anniversary of Bhishma Pitamah. According to the legend associated with the day, Bhishma waited for 58 days before leaving his body. Bhishma Pitamah left his body on the auspicious day of Uttarayana, i.e. on the day when the Lord Surya started moving towards Northward after completing six month period of Dakshiyana.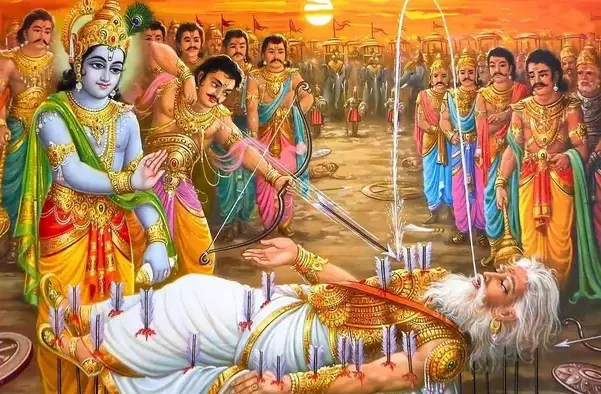 We all know that Uttarayana is Makar Sankranti which falls near to January 15 while Bhishma Ashtami falls during February i.e. Bhishma Ashtami always falls after Makar Sankranti.
Bhishma had this boon from his father to chose his date of death.
Read more on Bhishma Pitamah here
https://ritsin.com/unknown-facts-indian-mythology-bhishma-untold-unknown-facts-mahabharata.html/