Varaha Avatar – the third of Vishnu Dashavatar
This avatar of Vishnu dashavatar is in a form of boar. He saved the earth from Hiranyaksha, who incidentally is also the brother of Hiranyakashyap. He has grown because boons from Brahma. Hiranyaksha took the earth to the bottom of the ocean. He did this because wanted to make Devas weak. The devas need Havis, the sacrificial oblations of the mortals to maintain their strength.
Since they started losing their strength, they requested Vishnu to help them. Vishnu took the form of a boar, the third dashavatar. Herescued the earth from the depths of ocean with his tusks. Hiranyaksha, who was searching for Vishnu, finally finds him in the form of boar – a dashavatar.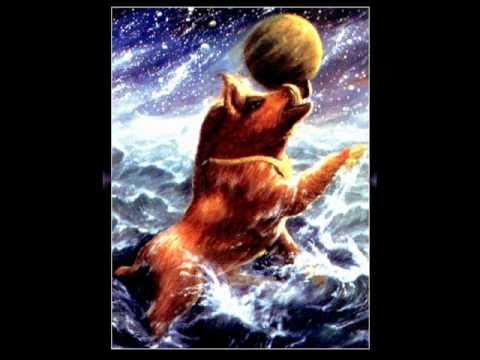 Hiranyaksha intercepted the boar, and then commenced one of the greatest battles of all time. Vishnu balanced the earth on his thigh, and gored Hiranyaksha to his death. Since he had balanced Bhooma Devi (the goddess of earth) on his thighs, a son was born to her. As he was created when Vishnu had been involved in a ferocious battle, he was an Asura. This is the famous Narakusara, who was later slain by Vishnu in his avatar as Krishna.
The avatar of Varaha signifies the restoration of the Earth from a pralaya (deluge) and the formation of a new kalpa (cosmic cycle). Varaha Purana, one of the major eighteen Mahapuranas, describes about the Varaha incarnation of LordVishnu, and also about the rescue of the Prithvi.
Hiranyakashyap and Hirankyaksha were two gandharvas Jaya and Vijaya. Due to a curse from Sanat kumaras, they had to take birth as asuras. Vishnu. They wanted to be free of the curse in little time, that is why Vishnu decided to take from of dashavatars to kill them.