Krishna mantra is one of the most important and simple mantras available. Chanting this mantra removes hurdle from one's life. This is surely a mantra of success. The Krishna Mantra praises two incarnations of Lord Vishnu, Lord Krishna and Lord Ram, respectively.
 The Benefits of Krishna Mantra
This mantra removes confusion and fear in one's life. It enhances confidence and courage.
The Krishna Mantra helps to bring out peace and tranquility in the disciple's life and the overall household when chanted properly as well as consistently.
It helps cure all kinds of diseases and promotes well being of an individual.
The Krishna Mantra is also known for bringing out a positive outlook in one's state of mind by eliminating the negative vibrations from their mind.
It enhances the knowledge and skills of students, working professionals and business people giving way to professional growth and success.
Recitation of Krishna Mantra in this Kalyug is considered to be a great purifying act towards attaining peace, when the world around you is burdened by sins.
This mantra bestows spiritual solace. It is also said that these Mantras recited with pure devotion might lead one towards experiencing spiritual connection with Krishna or God.
The Krishna Mantra awakens the soul to its spiritual reality. The ideal time to chant this Mantra is between 4 am to 6 am , after taking an early morning bath. Sitting in front of Lord Krishna's picture or idol and chanting the Mantra in multiples of 108 with the help of a Tulsi Mala yields better results. Make sure the movement of the rosary is in clockwise direction and you would attain spiritual peace after continuing it regularly.
Om Namo Bhagwate Vasudevaya
Another great mantra of Lord Vishnu is Om Namo Bhagwate Vasudevaya. The great Prahlad chanted this mantra whole his life and this is when Narsingh incarnation of Lord Vishnu took place.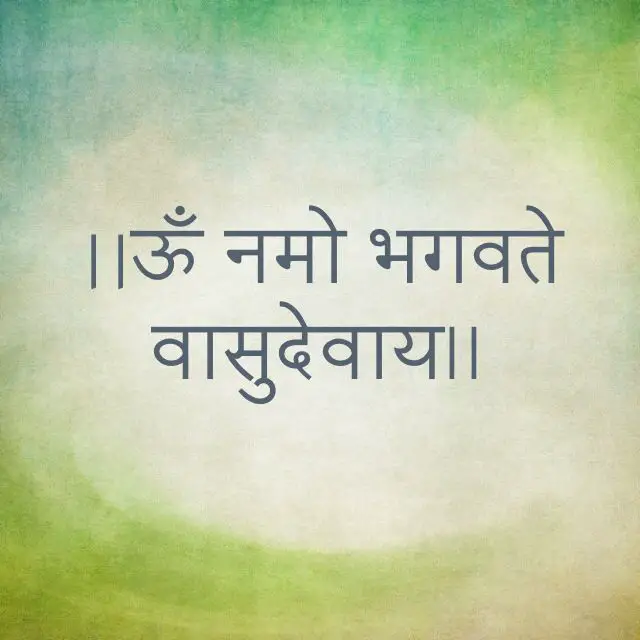 Shri Krishna beej mantra
Another important mantra for Lord Krishna is the beej mantra. It is said that this mantra has the power to remove all obstacles as it is the beej mantra.