The story of Jalandhara and Vrinda is another captivating story from the treasure trove of Indian mythology. Vrinda's purity was the reason that was driving her husband, Jalandhara's invincibility. Lord Vishnu had to resort to some trickery in order to defeat Jalandhara. In the process, he was cursed by Vrinda.
This story also describes why Sita had to be separated from Rama, because of curse of Vrinda and why Vrinda is treated with respect in Indian mythology.
Lord Shiva gets angry with Indra
Once Indra along with sage Brihaspati went to mount Kailash to meet Lord Shiva. Lord Shiva learned about their arrival and decided to test the firmness of their faith. He disguised as an old bearded ascetic with matted hair and radiant face.
He was standing at the gate of Kailash. When Indra came near him he asked about Lord Shiva. But, the old ascetic didn't say anything and pretended to be lost in meditation. This gesture of old ascetic enraged Indra and he hit the ascetic with his Vajra (thunderbolt).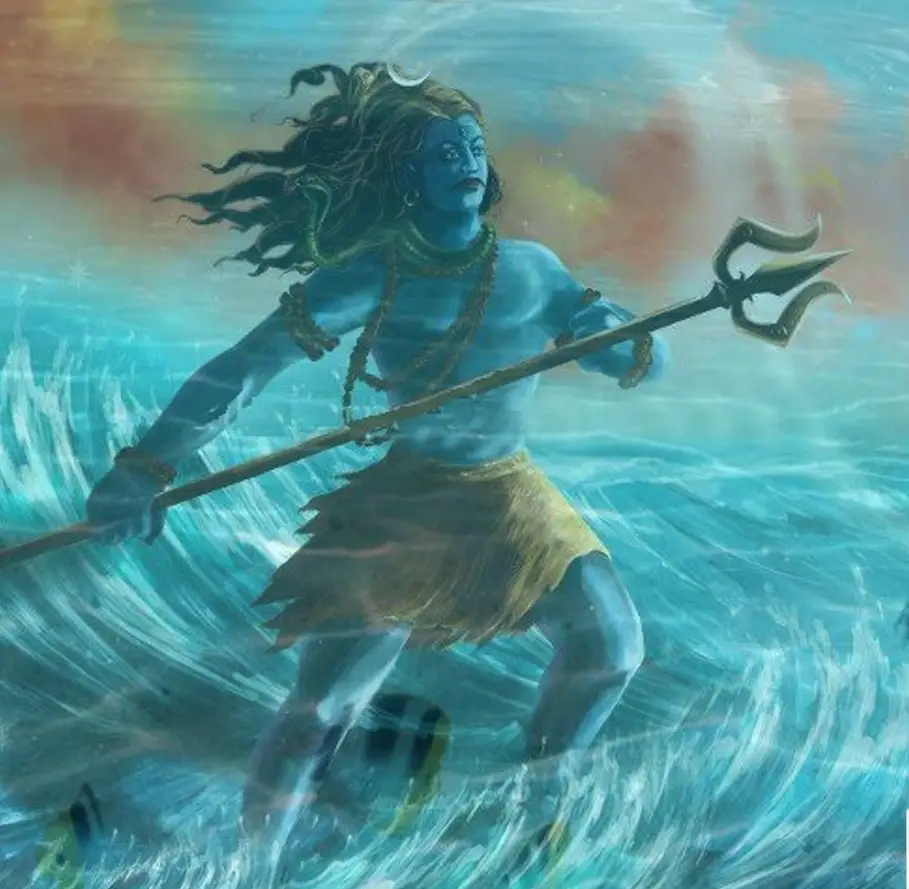 Ascetic who was actually Lord Shiva himself neutralised Indra's weapon. Indra's audacity made Shiva angry. In anger he opened his third eye and fierce fire shot from it, he was about to kill Indra. Brihaspati recognised Shiva and begged him to forgive Indra. Shiva accepted his request, but the fire could not be controlled. So Shiva threw the fire in the ksheersagar where it emerged in form of radiant and powerful boy.
Birth of Jalandhara
The newborn boy began to wail loudly at the shore of the ocean causing distress to all.  Lord Brahma came to pacify the boy. He saw the boy and took him into his lap. The little boy tugged so hard at Brahma's beard that water came out of his eyes. So Brahma gave him name Jalandhara (he who carries water). Brahma also predict that he will be emperor of demons and shall be invincible to all except Lord Shiva and after death he will return to Shiva's third eye. Brahma advised ocean to take care of the child.
Jalandhara marriage to Vrinda
Jalandhara grew into a handsome man and was very powerful. His guru Shukracharya made him king of demons. He was married to demon Kalanemi's beautiful daughter Vrinda.
Jalandhara and Shukracharya plan their ascendancy over Devas
Once Shukracharya narrated him the story of how Vishnu, by his cunningness had duped the demons of their legitimate right over the gem that were churned out of the ocean. On hearing this Jalandhara send a messenger to God Indra threatening him to either return the gem or face war.  Indra refused to do so. A fierce battle took place between demons and Gods. Many warriors on both side were killed, though demons were revived to life by Shukracharya who knew the Sanjivini Vidya. On other hand sage Brihaspati revived gods by medicinal herb from 'Dronagiri mountain'. Shukracharya also advised him to submerge Dronagiri mountain so that Brihaspati can not use its herb to revive Gods.
Lord Vishnu could not defeat Jalandhara
Jalandhara did the same as a result divine force started losing. The defeated God decided to seek help of Lord Vishnu. Lord Vishnu was ready to help God but when his consort Lakshmi heard about this she requested Vishnu not to kill him as she considers him his brother as both of them were born from the ocean. There was a fierce battle between Lord Vishnu and Jalandhara which was indecisive till the end. Vishnu was impressed with Jalandhara and told him his relation with Lakshmi and also granted him a boon. Jalandhara asked Vishnu to make Ksheersagar his home. Lord Vishnu agreed to this and started living there with his consort Lakshmi. Devas without help of Vishnu were easily defeated by Jalandhara and he became emperor of all the three world. Devas were very unhappy with their defeat, they decided to take help of sage Narada.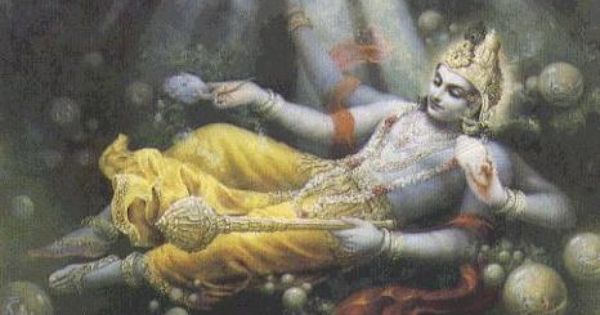 Meeting of Sage Narada and Jalandhara
Narada went to meet Jalandhara, he was welcomed by him. Narada said that he was coming from Lord Shiva realm and when he saw his kingdom, you have everything that Lord Shiva has except that he has a beautiful consort Parvati who is matchless. If you get hold of that gem, you can make your realm perfect.
Lord Shiva and Parvati gets enraged at Jalandhara
Quickly Jalandhara send his messenger Rahu to Lord Shiva with a proposal to hand over Parvati to him.  Lord Shiva was very angry to learn about this outraged demand.Soon a fierce battle took place between them. Upon seeing Shiva and his avatars dominating the battlefield, he created an illusion of beautiful apsaras dancing and singing. This distracted Lord Shiva and his army. Meanwhile he disguised as Lord Shiva and went to Parvati in order to trick her. Parvati on recognizing his deception was so enraged that she took form of Kali and attacked the demon, but he escaped.
Jalandhara got his powers from his wife Vrinda
Then she went to Lord Vishnu and request him for help. Lord Vishnu said that his wife Vrinda is very pious and the demon was deriving all powers because of his wife Vrinda's unswerving wifely devotion. In order to defeat him they have to outrage her chastity.
Lord Vishnu tricked Vrinda and was cursed
Vishnu then created an illusion that Jalandhara was killed by Shiva and brought back to life by him. Vrinda then embraces Jalandhara who was actually Lord Vishnu in disguise. Vrinda realised that it was Vishnu in disguise so she cursed im that his wife will also be abducted by someone (which came true in treta yuga when Ravana abducted Sita Ram's wife who was incarnation of Vishnu) and immolated herself. In the meantime, Jalandhara was killed by Lord Shiva with his trident. After which his soul merged with Lord Shiva and soul of Vrinda merged with Parvati.