A prodigy called Sachin Tendulkar
Sachin has been portrayed in Amul Ads over the years. As his retirement from test matches approaching, We have decided to show some of the interesting Amul ads about this legend.
When Shoaib refused to bowl to Sachin
This was released when Sachin made the first ODI double hundred. He is the first person to score a double hundred in ODIs. Virender Sehwag followed him up.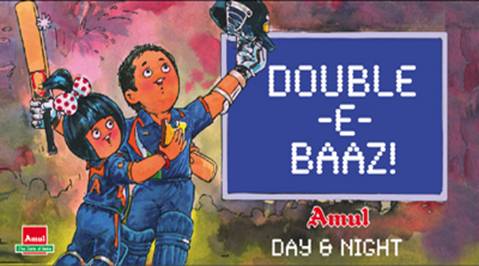 Sachin has been an awardee of Order of Australia. A testimony of his batting skills accepted by Australian community. Incidentally, his best knock have come against the best bowling attack of that time, that was Australia.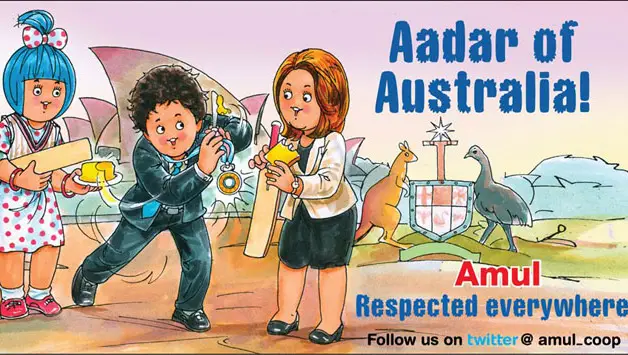 This takes the cake. The Don himself told that Sachin plays in the same fashion Don used to play. Sachin had a private meeting with Sir Donald Bradman when he was playing there. What an occasion it must have been.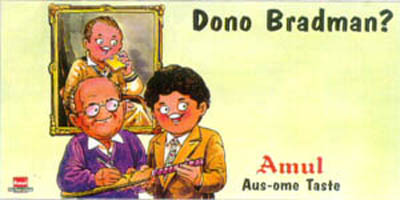 This came when he created history by making hundred international hundreds. The hundredth ton too some time, and he was bowled by Ravi Rampaul in his homeground, when he was tantalizingly closed. But Little Master ensured that Indian following is not disappointed for long.
This was the moment when Little Champion surpassed the original Little Master, Sunil Gavaskar. Incidentally, Sachin has idolized Sunil Gavaskar and Vivian Richards during his formative years. Gavaskar broke the record of Sir Don and Sachin broke Gavaskar's record. Currently, Sachin is the leading century maker in test and one day internationals and stands alone on the submit of 100 INTERNATIONAL CENTURIES.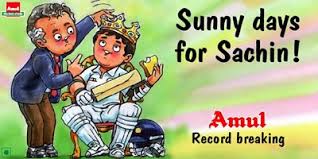 This is very recent. When Master Blaster celebrated birthday with his old pal, Vinod Kambli. They have played together in the school and scored a 664 runs partnership as schoolboys. When Vinod Kambli made his debut, Sachin was batting at other end.